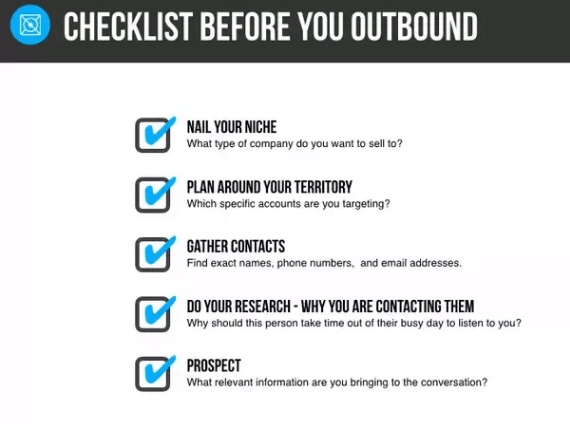 How To Outbound Prospect and Set Meetings in a Competitive Market
If you are working for a smaller startup, be prepared to go to battle everyday against the larger players in your market. Use the below to help you set more meetings with your outbound prospecting.
Build an outbound account based strategy + email/phone/social prospecting campaign. When there is a big player in market, you will have to fight for every sales meeting, demo, and will need an Account Based Sales Approach to break into accounts that might already be working with some of the bigger names in the industry.
Here is our Sales Bootcamp checklist that will help before you start your outbound process:
Don't leverage Sales Tools to accelerate your prospecting and sales cadence. Email tools like ZenProspect are great for quickly building prospect lists and custom email sequences. Some team find this data manually, but we'd highly suggest buying good data and focus on having quality conversations with your prospects.
Suggested email and call frequency. Below is an example of suggested email and call frequency. Don't forget to also layer in social selling as a way to build a relationship with your prospects.
Key Takeaway: It is still very challenging to break into a market that is dominated by large brands. Direct outbound sales is a great way to give your company a chance, just make sure they are running the proper processes to make the most of your efforts.