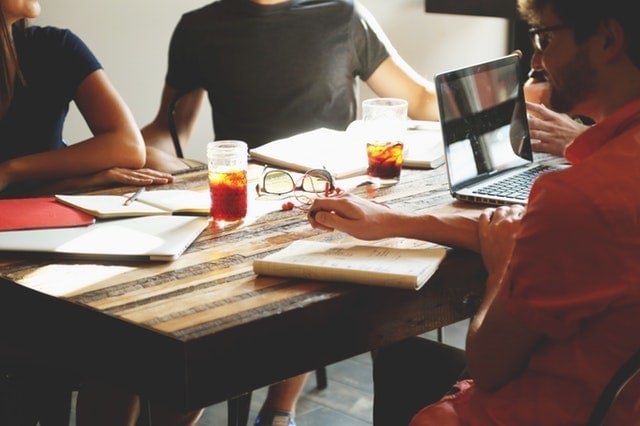 How to Hire Your First SDR
Your sales development representative will be your front-line salesperson and is an important foundation to your growing sales team. A successful SDR will set more meetings and will help streamline your marketing and sales division within the organization. However, hiring the right person for the job can be a challenging task. Rest assured this blog will share important tips that you will need to know about hiring sales development representatives (SDRs):
Follow a Defined Process
When it comes down to hiring the best SDRs, most employers try to wing the hiring process, and this simply doesn't work. If you want to hire sales development reps properly, you will need to come up with a strategy and set appropriate benchmarks for your candidates.  Most companies follow a similar path for sdr hiring. This includes:
Get a referral from a candidate — We provide direct introductions for all of our students

Initial phone screen with sales development representative hiring manager

2nd phone interview is conducted with sales team

Onsite interviews with team

Onsite Interview with founder and/or offer
Ask Direct and Specific Questions During the Interview
SDRs typically do not have much experience, and if you are conducting sales development rep hiring for the first time, you may have trouble crafting good questions. Remember, if you do not ask great questions, you will not receive great answers. Look for positive traits in your candidates by asking them these well-rounded questions:
Tell me about yourself.

Describe what you did when a team project went wrong.

If you haven't sold anything, why do you think you will be successful here?

Walk me through how you would generate 25 leads in 30 days. 
Know When to Pass on a Candidate
On paper, a candidate's credentials may "woo" you, however, when it comes down to the interview, remember that it is important to ask tough questions and do your best to qualify the candidates. Try to avoid hiring sales development reps who speak ill of their past colleagues and managers and focus your SDR recruiting on candidates that focus on the positive, what they have learned, and how they can make your company a better place.
Hiring sales development representatives can be challenging, but follow the above-mentioned guidelines when starting the sdr hiring process. We have helped hundreds of teams and students land sdr jobs, so please reach out if we can help!