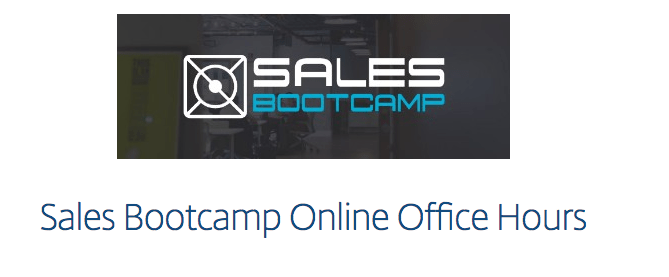 Weekly Online Office Hours – Ask Us Anything!
All our students have access to weekly online office hours with our coaching team. To get access to their online office hours, all you need to do is signup for the free online sales bootcamp, and you have the opportunity to come each week with any questions you would like our team to cover.
During the office hours, we use the "Ask Us Anything" format so that we can answer any questions that students have while going through the online bootcamp, applying for jobs, or even about startups in general. All you need to do is log into the weekly office hours and you can ask as many questions as you want!
Signup now, and we look forward to seeing you in the office hours this week!