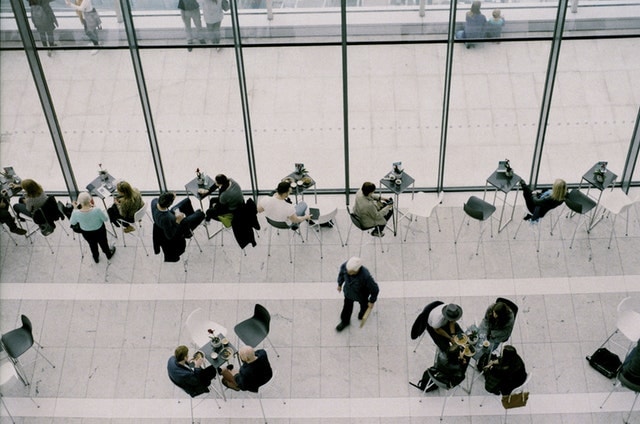 Recruiting your Sales Development and Account Executive team 
The toughest jobs are often those that put people in the middle of two equally demanding and strong forces. For example, a waitress's livelihood is at the mercy of their customers and cooks; however, in order to get great tips, the power typically depends on her ability to provide high-quality service. Sales development representatives and account executives are also in demanding positions, as they must service their agencies and clients equally. Companies must thus go through a series of complex processes if they want to hire the best people on board. Rest assured that this brief post will help provide you all the information you need to recruit the best people.
Account Executive
A successful account executive functions as more than a link between the agency and the client. Account executives are hired to understand the client's business and also serve their agencies in the process.
Asking the Right Questions
You won't find the right person if you don't ask the right questions. When interviewing potential candidates, ask them about what they expect from the job and how the job will help them attain their professional goals. Ideally, the candidate should talk about how they have a passion for driving business growth.
Teamwork Skills
Once you have evaluated the candidate's goals and objectives, it is time you start evaluating their skills. The account executive must possess exceptional teamwork skills that will allow him/her to communicate effectively with various people in the agency in order to boost business growth.
Sales Development Executive Team
Your sales development representative will be your frontline salesperson and the strong foundation to your growing sales team. It is crucial you follow an effective process for top-notch sales development rep hiring:
Join Forces with the Best Recruiting Team
If you want to get the best people onboard, you will need to work with the best recruitment team you can find. Great recruiters know well before you do where the top talent is.
Publicly Recognize Your Team's Success
Has your team managed to hit their quarterly goal? Well, this calls for some celebration, don't you think? Take your team out to see the local sports team. Don't forget to post pictures of the event on LinkedIn to share your team's success. By tagging each rep, you will be expanding your network, increasing your growth exponentially. This exposes your team's success to a new host of prospects including potential candidates, partners and customers. It's a win-win for all.
Ensure the Candidate Can Handle Rejection
A large part of an SDR's job is to handle rejection, but they can't let it beat them down. If the candidate seems to get depressed and agitated by rejection during the sales development rep hiring, they might not be the best person for the job. Hire somebody who has a tough coping mechanism when it comes to receiving criticism or handling failure.
These are just a few tips you should keep in mind if you want to recruit the best Sales Development and Account Executive team.