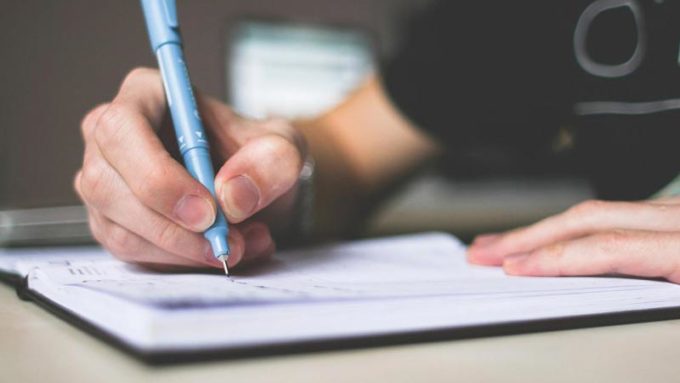 Crafting An Effective Resume and LinkedIn Profile
With the increasing competition to land the best jobs in tech startups and companies, you need to have standout with a properly structured resume to capture the attention of recruiters to get through the screening process to land a sales job. If you want to get always hired,  for all tech roles, candidates must also send over their LinkedIn profile, so it is important that both are clear, concise and help you stand out. Here are a few tips that will help you craft the perfect resume and LinkedIn so you can land your first sales role to launch your career.
TAILOR YOUR RESUME TO SELL YOURSELF
You are basically selling yourself through that piece of paper, hence you need to mold your qualifications and skills to reflect what your potential employer is looking for. If you are applying for a sales development role, it is imperative that you include your past work experience, show that you have sold anything, demonstrate that you have a basic understanding of key sales training tools such as Salesforce, Streak, Google, Outreach. etc. It also helps to have a basic understanding of coding if you are applying for roles that are more technical by nature. Sales Bootcamp can help you with this process, and your resume should directly show how you have grown or highlight any sales training you are currently doing to improve yourself.
PROSPECT THE RIGHT WAY
Job Prospecting for getting always hired can be taught, but trying to land a sales job can be very discouraging. In our sales training course, we focus on helping our students go through the sales training this process with Day 1 of class. For example, is more important that you see who the sales hiring manager is, check out the organization's culture and values and build a plan to get their attention. Look for repeated words and phrases that give hints about the organization's philosophical approaches. For example, if the company is an advocate of social good on top of working, it's highly recommended that you highlight the volunteer work you have done in the past.
RESUME HAS TO BE ONE PAGE
Many college graduates make the mistake of writing irrelevant details in their resumes for sales development representative, or SDR roles. Recruiters look at a candidate's sales training or work experience background, and they do not have the time to read through all the activities you took part in while you were in high school. Make sure you only highlight important aspects of your background in your resume and LinkedIn. Reach out to the Sales Bootcamp team if you need a free resume template designed by Bay Area Recruiters that has helped hundreds of people land jobs.
KEY LINKEDIN TIPS
Your LinkedIn needs a summary, three sections max. Look at the team at Sales Bootcamp's LinkedIn profiles as an example since you need to make sure your Linkedin is clear and concise. Your LinkedIn experience should be as detailed as possible with bullet points. You can include your sales training experience, and don't forget to include volunteer experience. Just make sure you prioritize your sales experience so the most important ones are at the top. Also, a picture speaks a thousand words, so your LinkedIn profile needs to look as professional as possible and we offer our students help with their Sales Bootcamp profile photo. 
When crafting your resume and LinkedIn for any sales jobs, remember that these key channels that you will need to sell yourself and tell your story. If this is helpful, don't forget to check out our bootcamp!