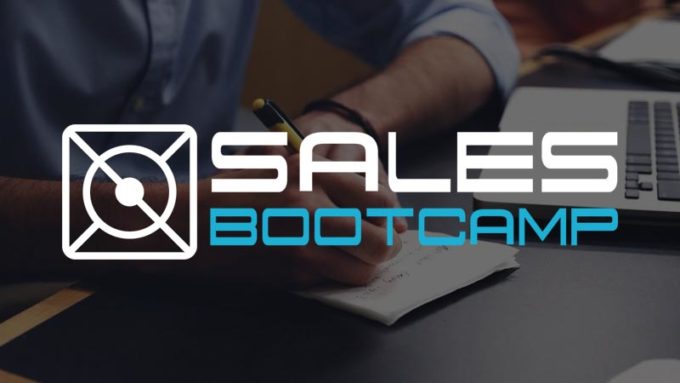 Sales Bootcamp Launches to Help Millennials Earn Tech Jobs
SAN FRANCISCO–(BUSINESS WIRE)–
Sales Bootcamp, an in-person training program that helps individuals earn entry-level tech jobs in sales, has officially opened its doors to students.
Recent college graduates are struggling more than ever to earn full-time, skilled jobs as the gap between higher education and the skills desired by employers continues to grow and frustrate both students and employers. According to Accenture's 2015 US College Graduate Employment Study, only 52% of recent graduates were able to find full-time jobs and most are working in jobs that do not require a college degree.
Additionally, employers are struggling to fill entry-level sales positions as they look to hire individuals with some amount of sales training or experience. With hundreds of thousands of entry-level sales positions unfilled every day in the US, companies are not finding the candidates they want. According to a 2015 CareerBuilder survey, the number-one reason academic institutions do not adequately prepare students for jobs is because of "too much emphasis on book learning instead of real world learning."
With no sales majors or sales internships, tech companies are struggling to fill entry-level positions with college graduates who understand the fundamentals of the sales profession.
Sales Bootcamp Founder and CEO James Nielsen has spent his career building sales teams for Silicon Valley technology companies and understands the challenge of filling entry-level positions. "Sales Executives look for college graduates who have some experience on the phone, know how to structure email campaigns and prospecting lists, and have knowledge of common software tools such as Salesforce. The reality is that college graduates with these skills are extremely hard to find, if not impossible."
Nielsen has teamed up with Aaron Ross, best selling author of Predictable Revenue, to create the curriculum and training program students need in order to earn entry-level roles.
Students without any sales experience can apply for a 4-week "sales bootcamp" (also the name of the company) where they will be taught the skills and steps required to be successful in the sales profession, gain real-world experience by actually selling for local tech startups, and become prepared for the hiring process.
According to Nielsen, "We are already oversubscribed. Tech companies are aggressively looking to hire our students and we have more jobs to fill than graduates of our program."
In addition to the 4-week full-time bootcamp, Sales Bootcamp offers a 2-day weekend option for individuals already in the sales profession who are looking to transition into the tech industry.
"Sales Bootcamp is a great opportunity for individuals who want to earn a tech job but don't want to write code all day. We hope our graduates remain in the sales profession, but even if they do not we firmly believe inside sales is an incredible place to start your career."
You can read more about Sales Bootcamp at http://salesbootcamp.com or follow them on social media:
http://twitter.com/salesbootcamp
http://instagram.com/salesbootcamp
http://facebook.com/salesbootcamp
View source version on businesswire.com: http://www.businesswire.com/news/home/20160128005495/en/